Elementary students dressed up for Book Character Dress Up Day!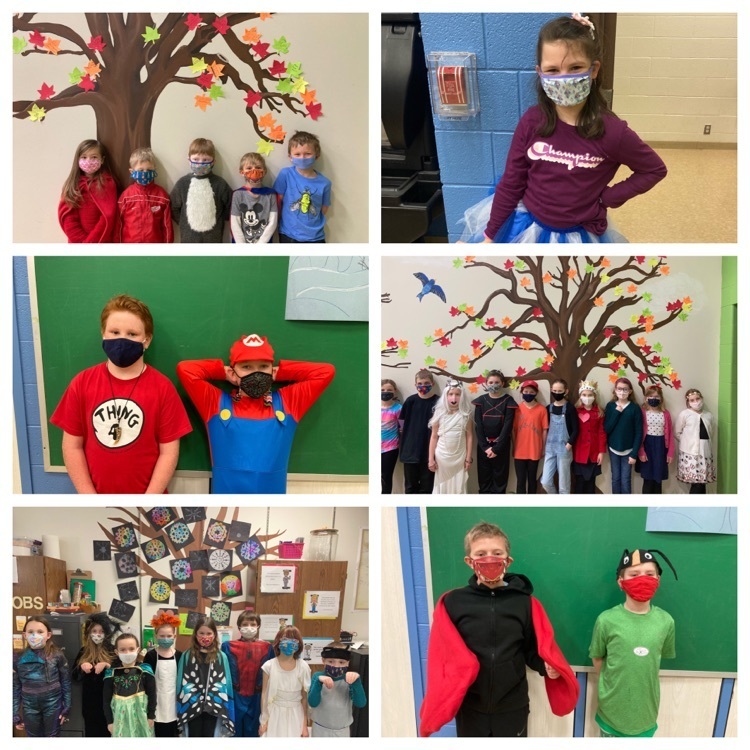 The Queen of Bling and Sparkle  has been busy at Ellsworth Elementary which means the students are doing an amazing job of following the Lancer values and saving their tickets for a visit! Keep up the good work Lancers!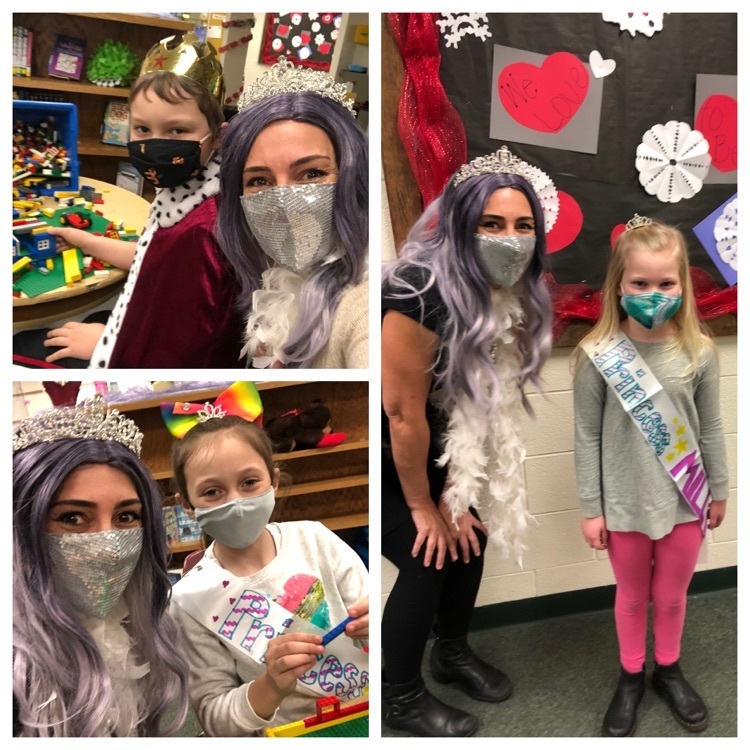 Thank you to all who participated in the NHS canned food drive.  With your help, we were able to pack the trailer with 2943 items for the Good Samaritan food pantry!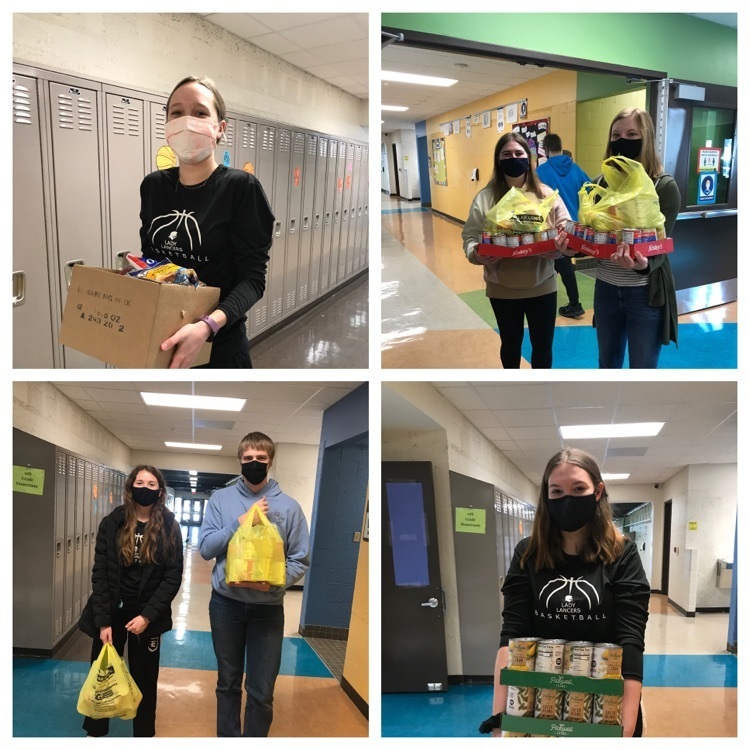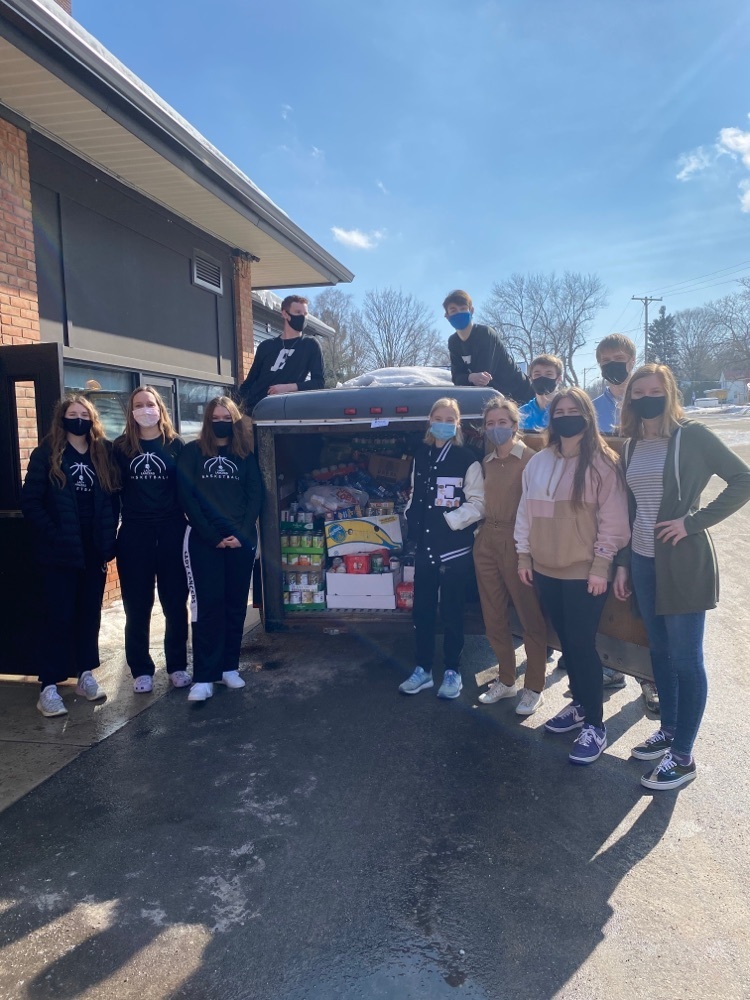 Sixth graders explored states of matter and properties of dry ice with Mrs. Goslee today.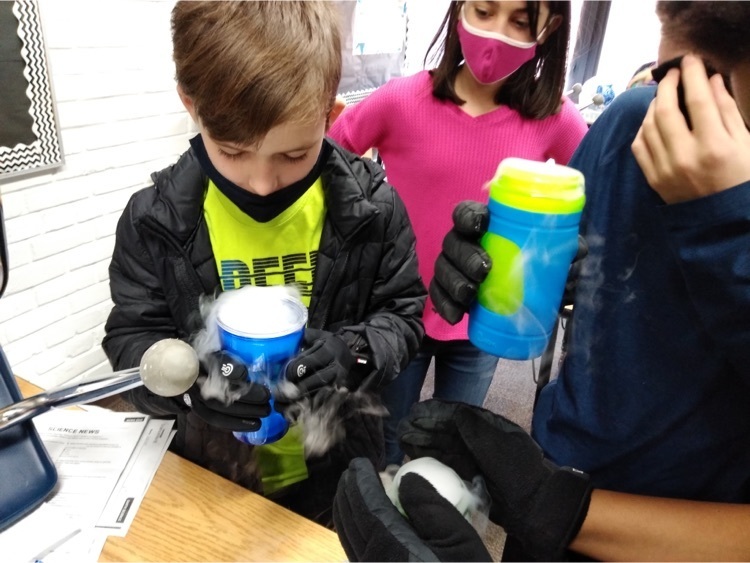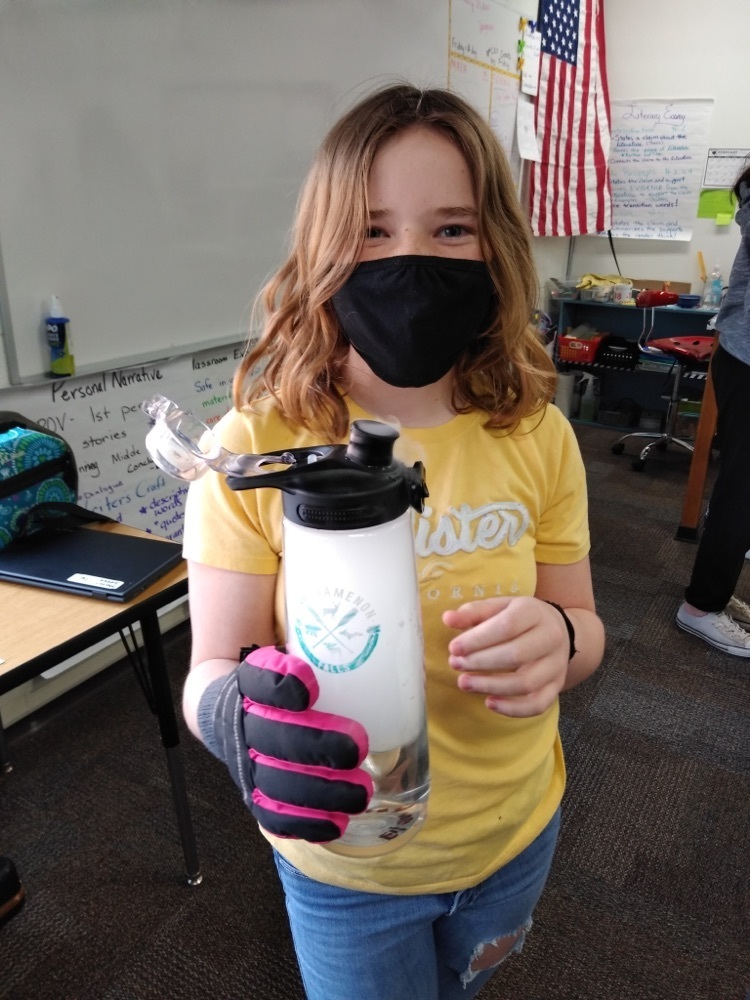 March is Reading Month at ECS Elementary. Check out the daily calendar. Let's get reading Lancers.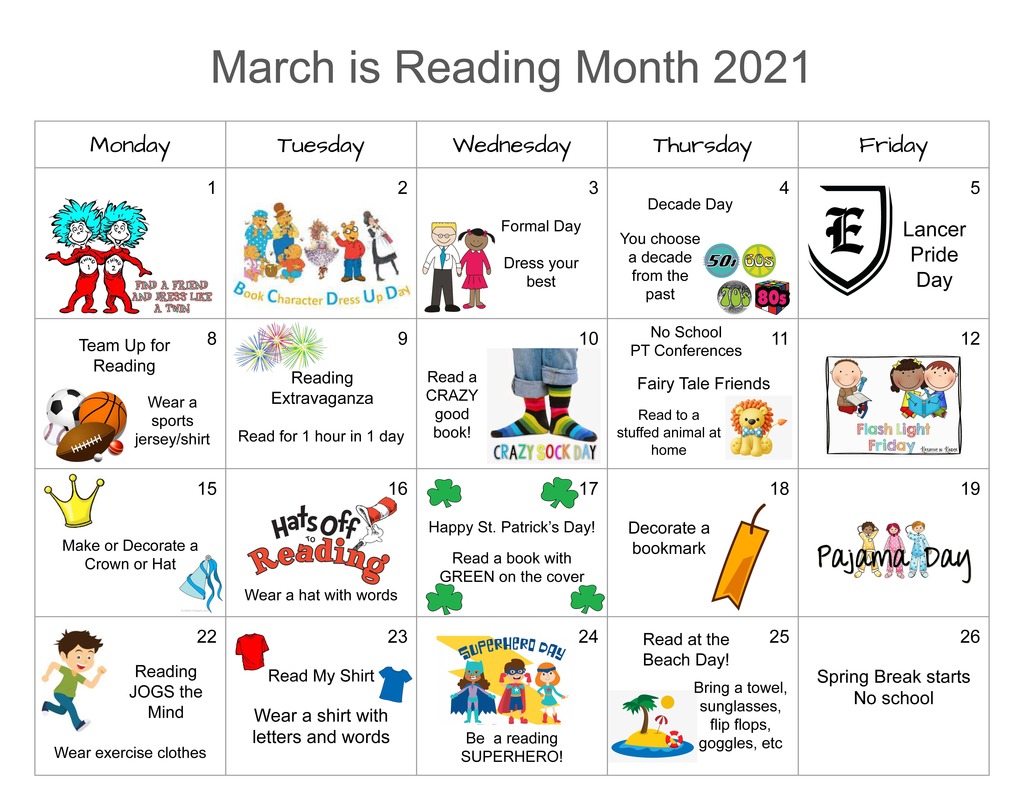 Basketball is Back Good morning ECS families. Yesterday MDHHS in conjunction with the MHSAA announced that youth sports in Michigan have been cleared to resume on Monday. At ECS this means that boys/girls JV/varsity basketball will be officially kicking off their seasons. We are expecting that spectators will be limited to two family members per player. As a result all home games will be live streamed on MHSAA TV. They will also be available afterwards on video on demand. In order to view home live streams or recorded games spectators will need a NFHS Network account. To set up an account visit
https://www.nfhsnetwork.com/
. Once you have set up an account search for Ellsworth to view available games. We will get any information out to parents regarding away contest livestreams as it becomes available.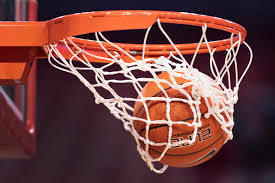 Ellsworth Community School will be closed today due to weather. There will be no school for in-person or remote students, or staff.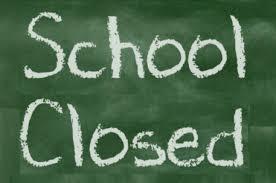 Walking through ECS elementary today you couldn't help but notice how engaged and happy our PK-5 students are to be in school. Thanks to all the dedicated educators who have been so instrumental in making this very unusual year unusually successful. Thank you ... Mrs. Swenson, Mrs. Scott, Ms. Miller, Ms. Loper, Mrs. Draper, Mrs. Bursse, Ms. Laura, Mrs. Griffin, Mrs. BrickerBaar, Mrs. Persons, Mrs. Gee, Mrs. Szatkowski, Mrs. Bristol, Mr. Nagel, Mrs. Abney, Mrs. Kiteley, Mr. Karlosky, Mrs. Sponable, Mrs. Pletcher, Mrs. Miller, Mrs. Tornga, Mrs. Meier, Ms. Bruce, Mr. Tex, Ms. Linda, Mr. Essenberg, Mrs. Conrad, Mr. Cary, Mrs. Alfred, Mr Z, Mrs. Ford. Sorry if we forgot anyone. It take a village!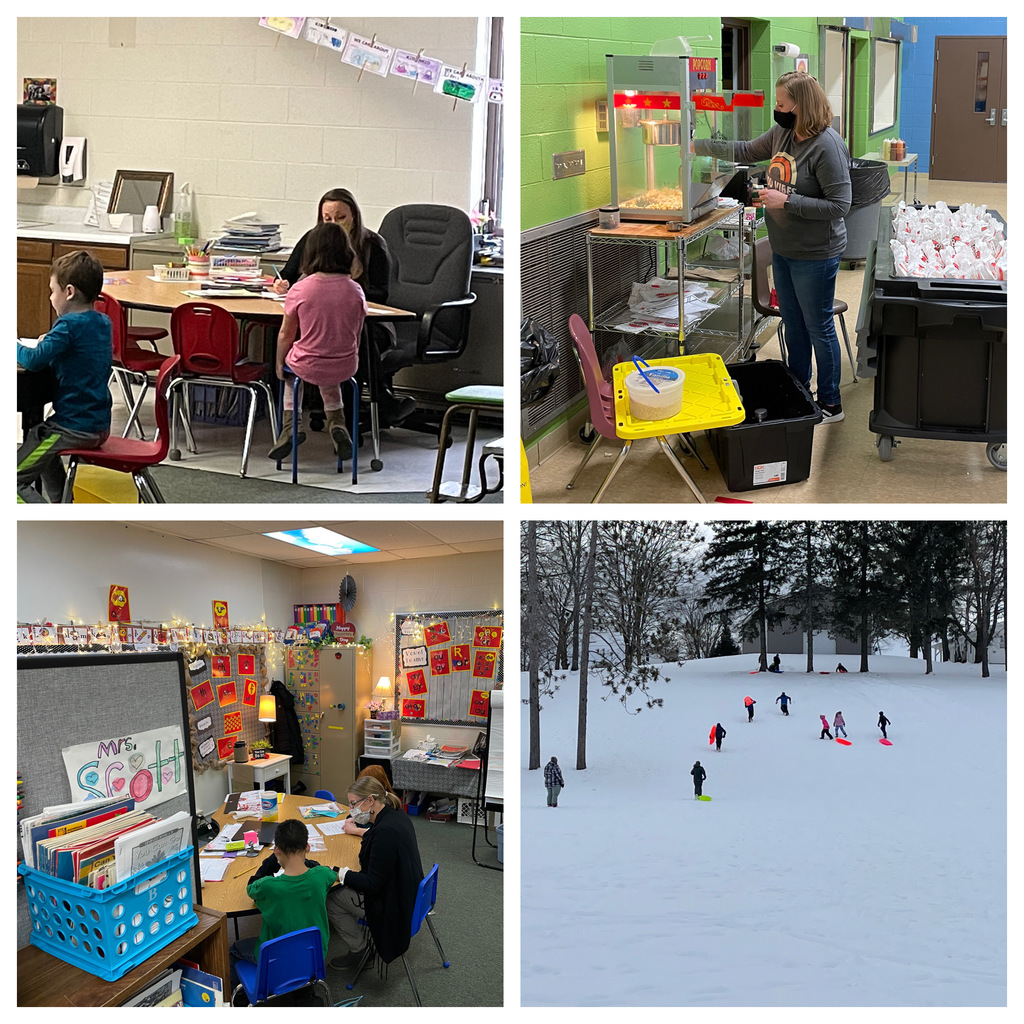 January Harvest of the month for lunch tomorrow at ECS.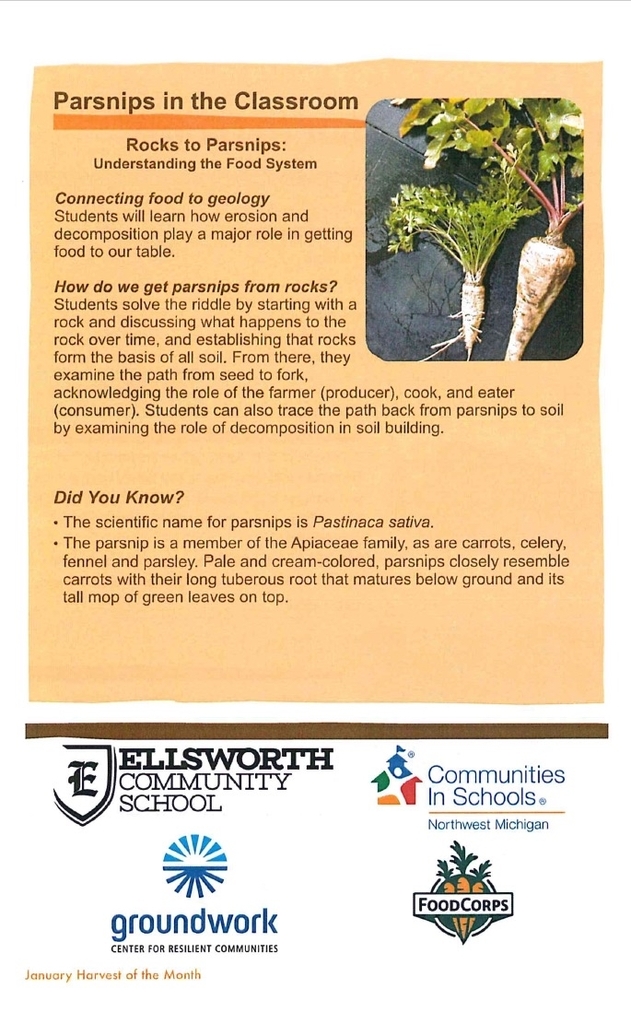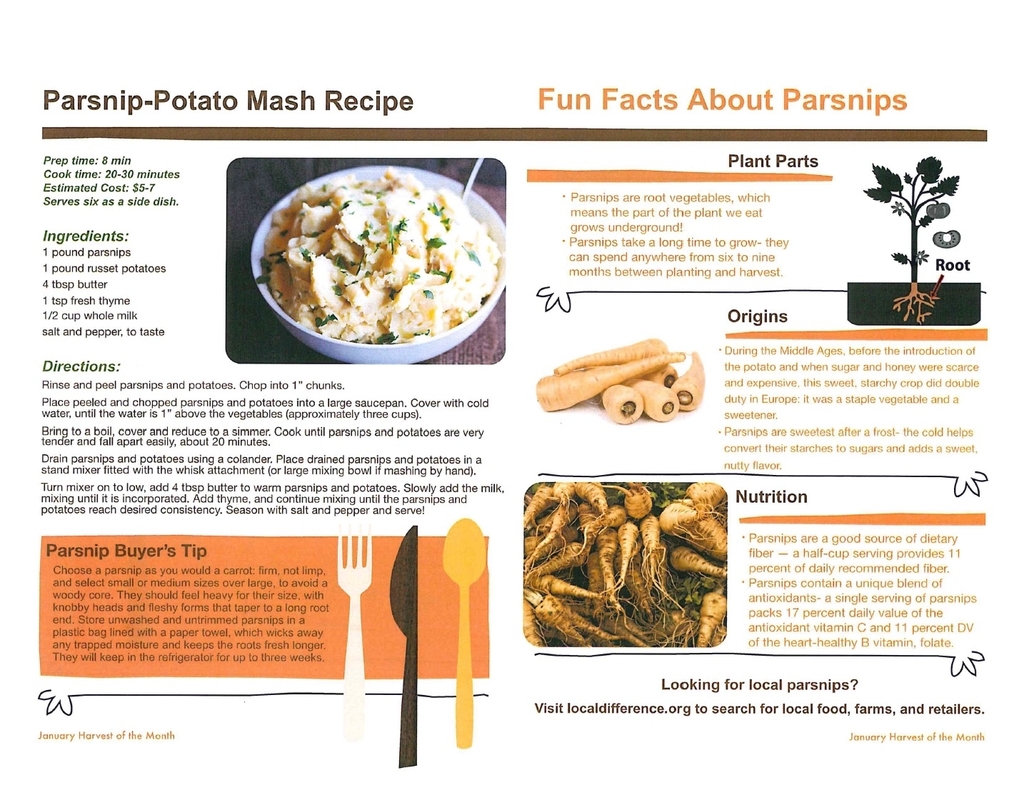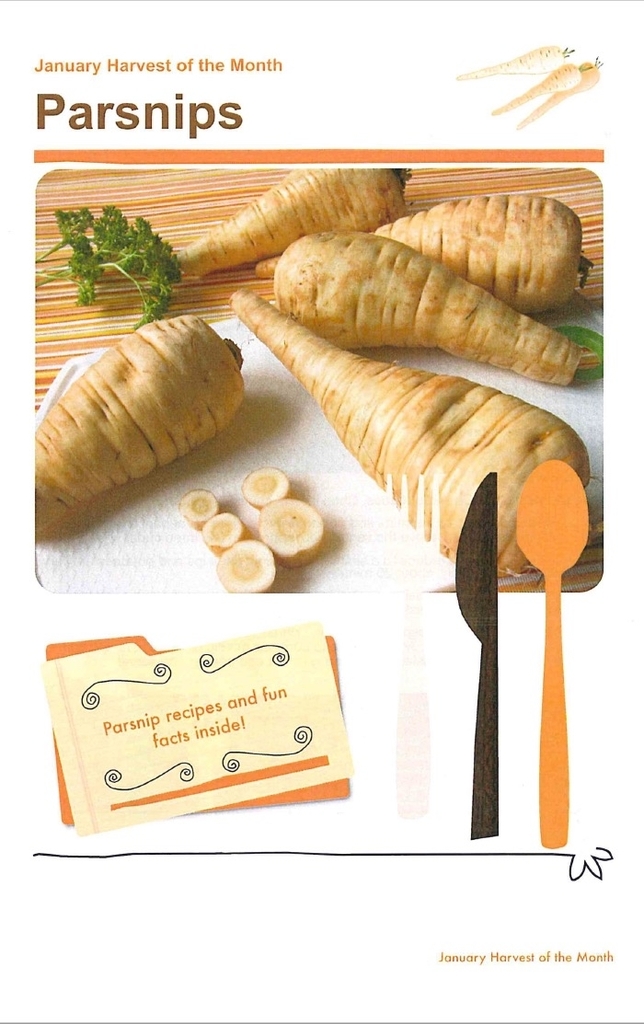 K-2 Students painting pottery in Art class.


First grade is learning all about persuasive writing. They chose to write to Mr. Gaffney with the purpose of persuading him to allow them to go sledding. They were very pleased with his response.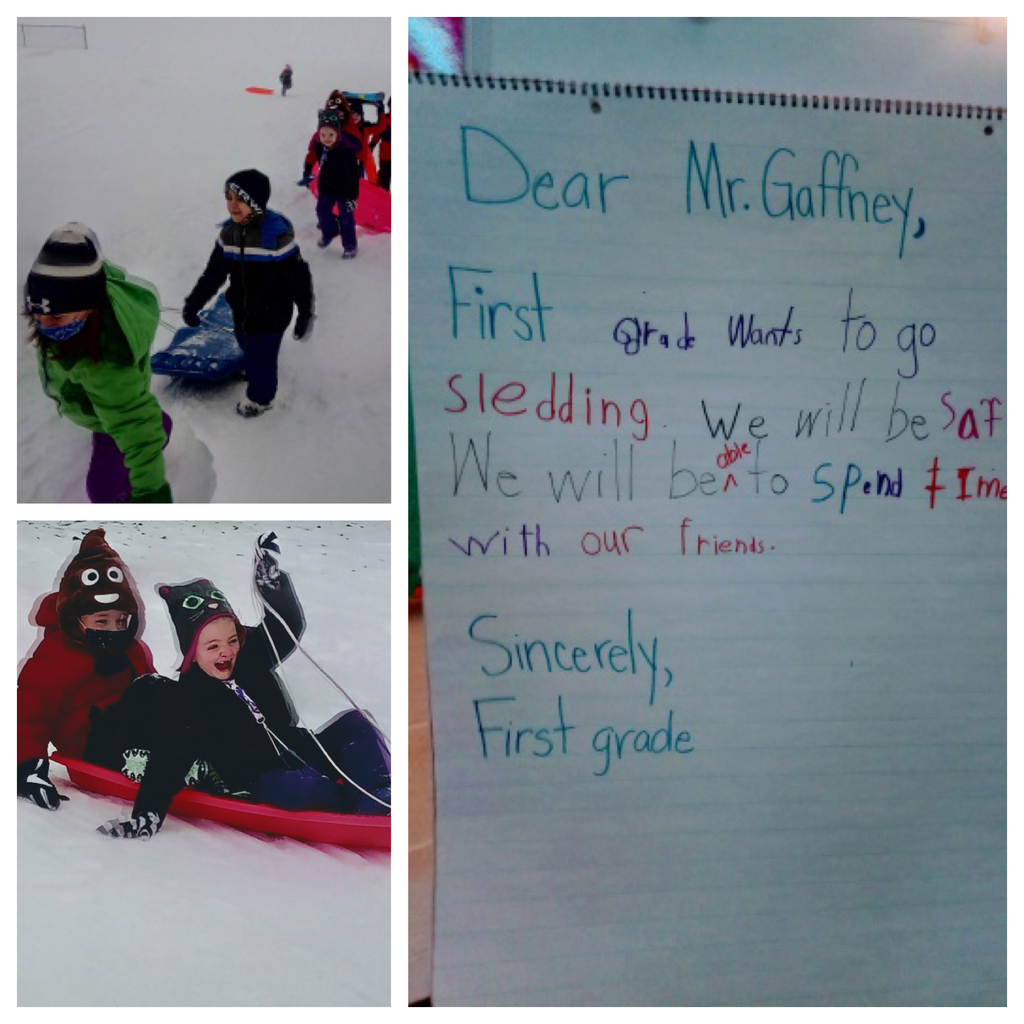 Ellsworth Community School has the following coaching positions available for the 2020/21 school year. Boys Middle School Basketball (Spring 2021 season) Boys/Girls Middle School Track and Field (Spring 2021 season) Boys/Girls High School Track and Field (Spring 2021 season) For more information on any of the above positions, or to submit and application, please visit the school website at
https://www.ellsworth.k12.mi.us/page/job-postings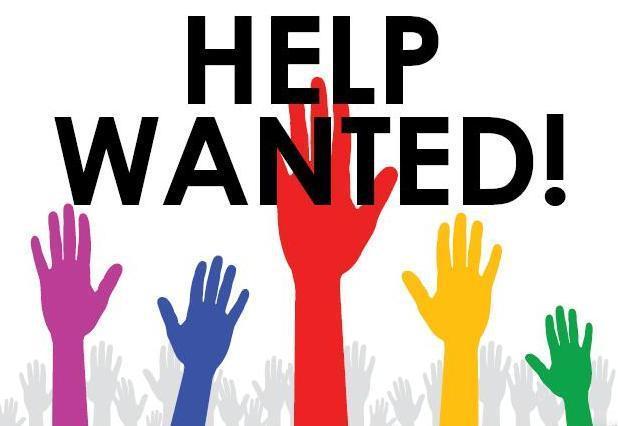 Ellsworth Community School will be closed today, Tuesday, January 12 for all students and staff due to poor road conditions.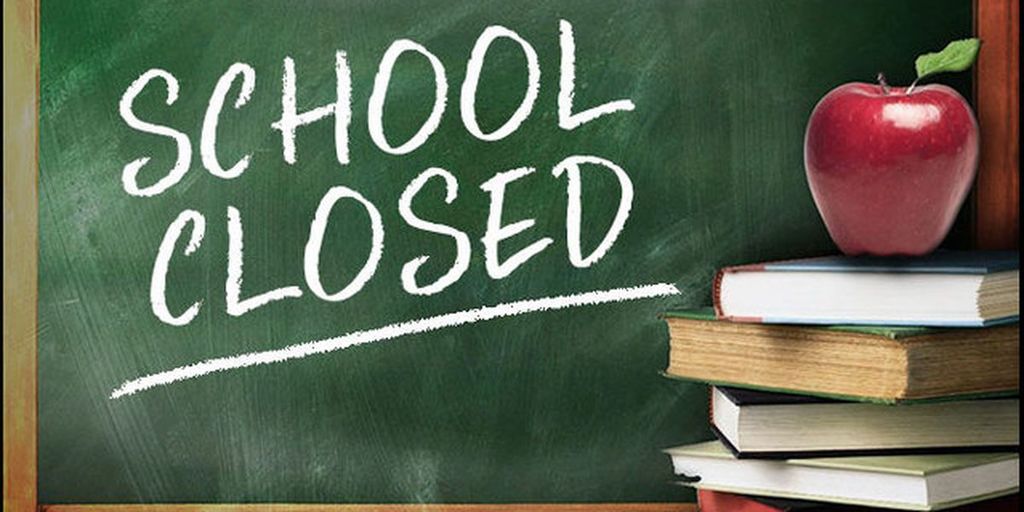 Wishing Tree pictures from Friday...students wished for positive things.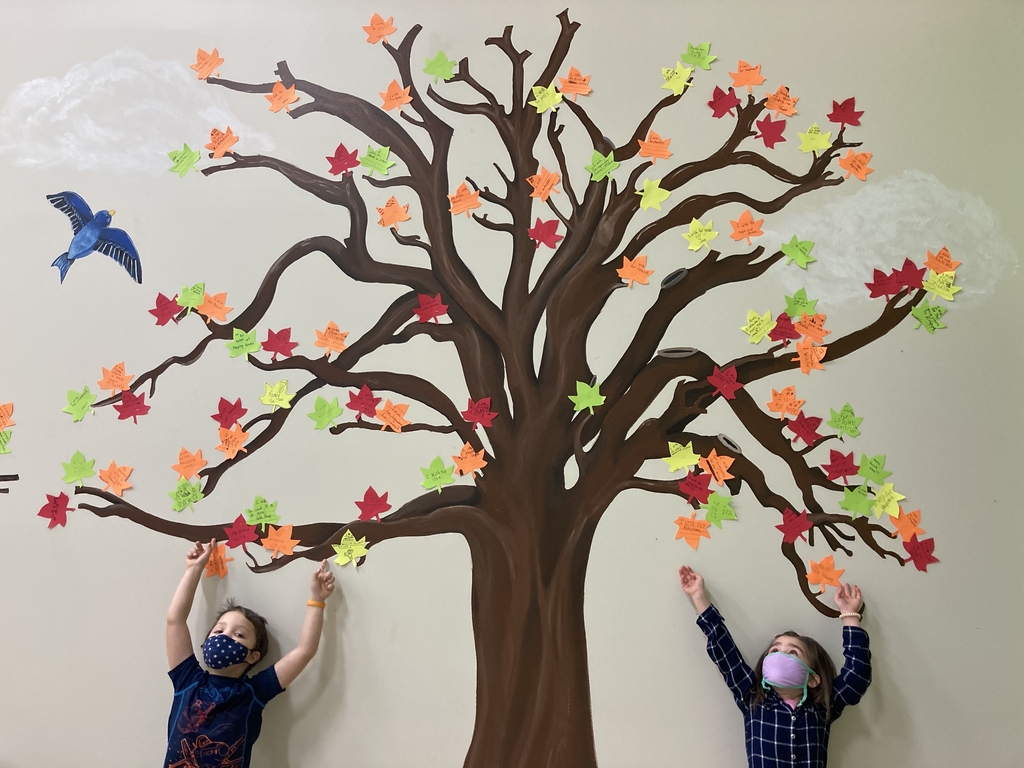 The Elementary school had its Winter PBIS Kickoff on Friday! The activities included a scavenger hunt focused on reviewing Lancer Values and the students made a wish tree. The wish tree has each student's resolution for the new year. The students also enjoyed cocoa, cookies, and extra time spent playing outside!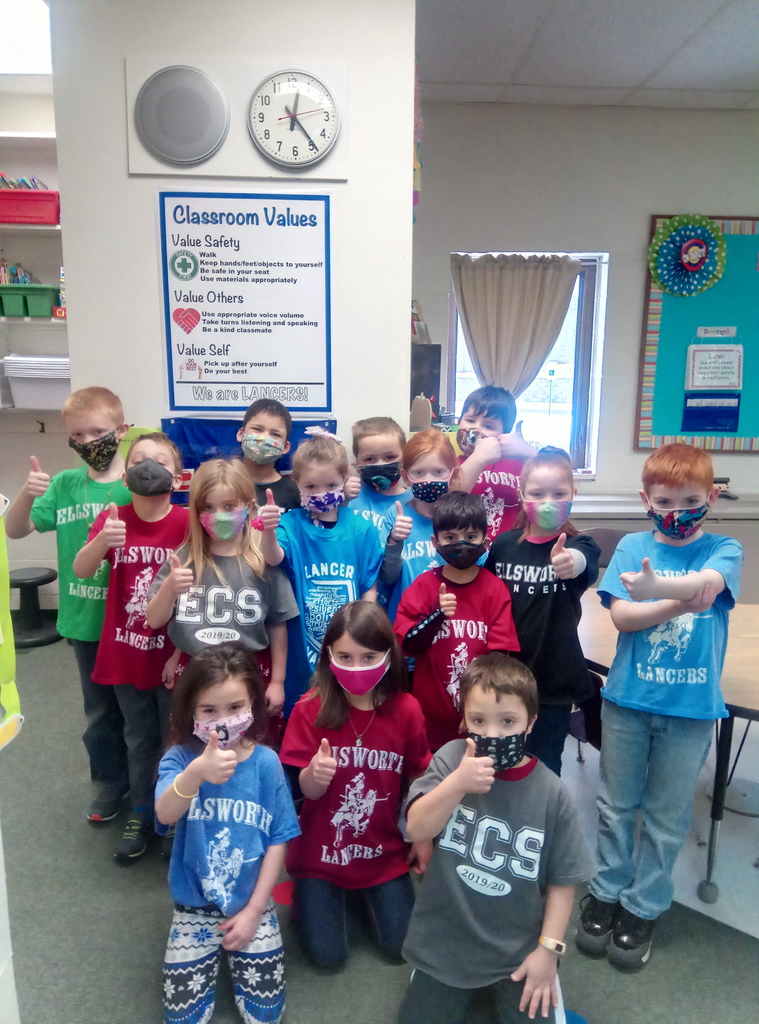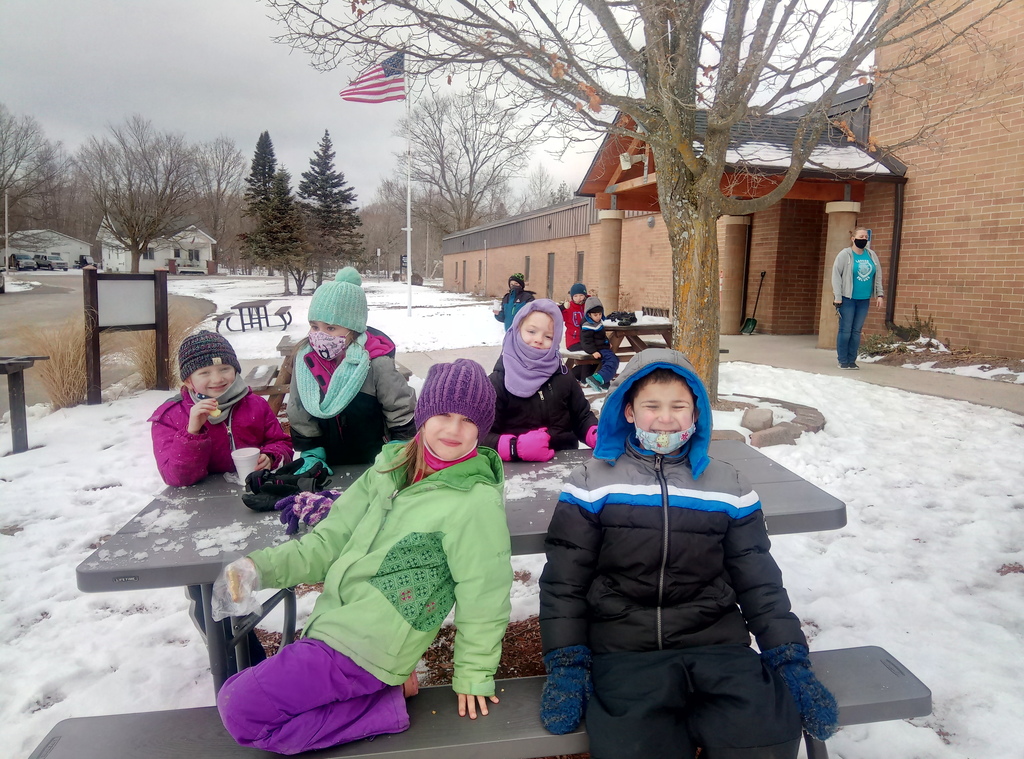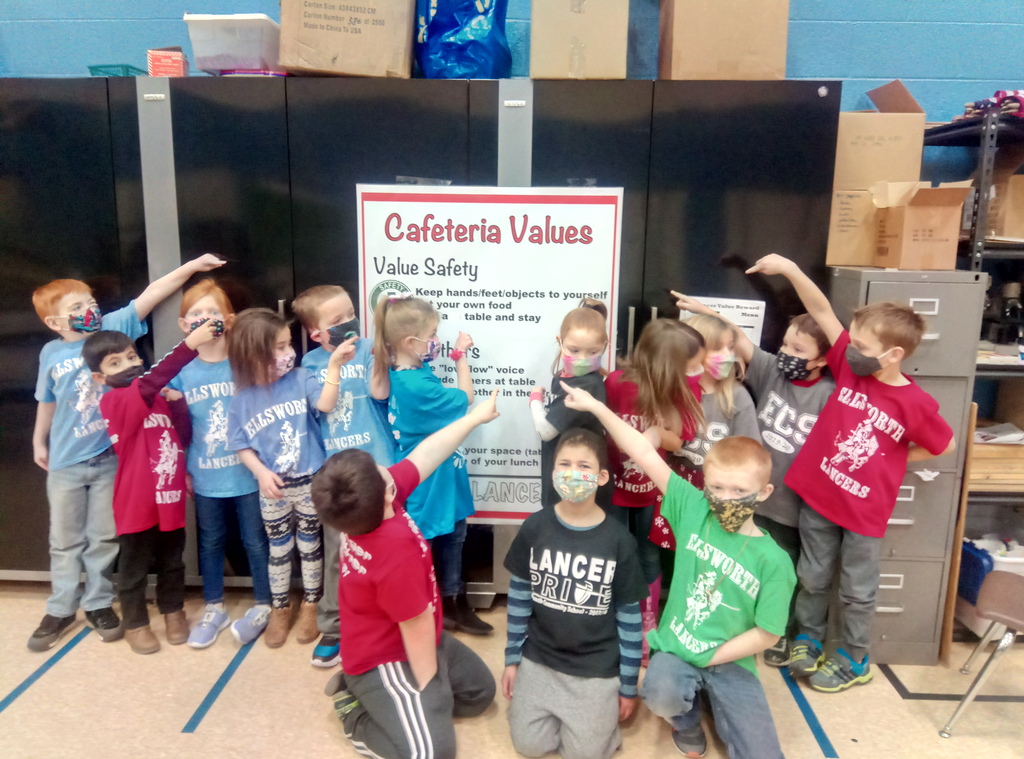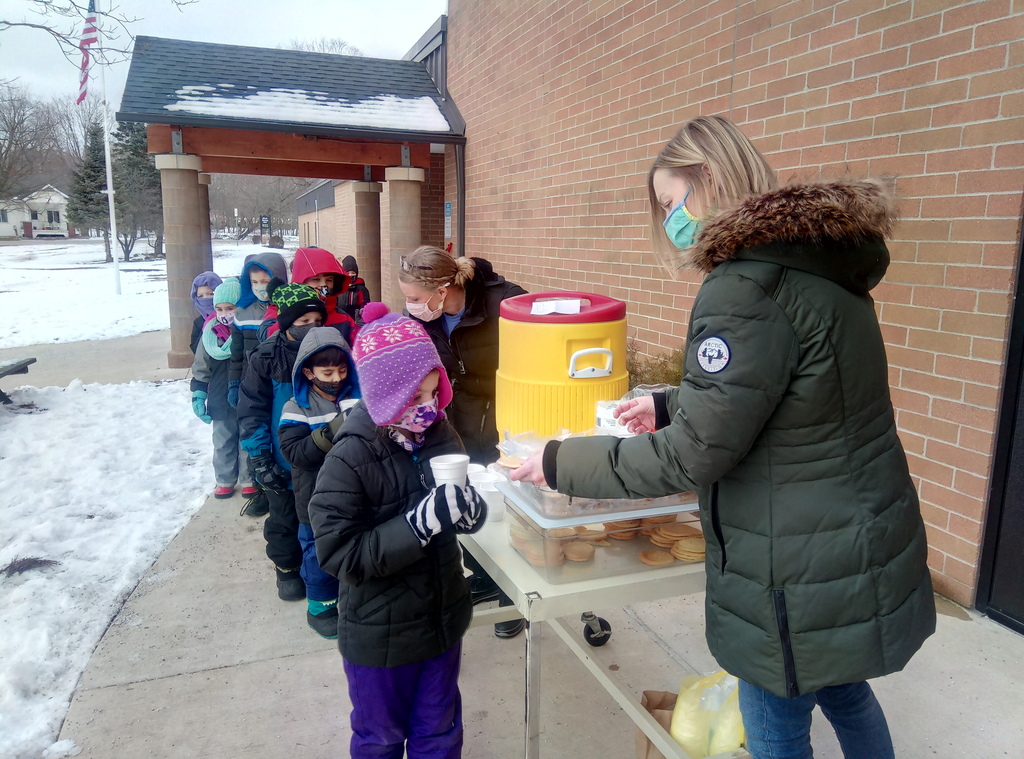 7th grade math students are learning how to add negative and positive  numbers using number lines and integer chips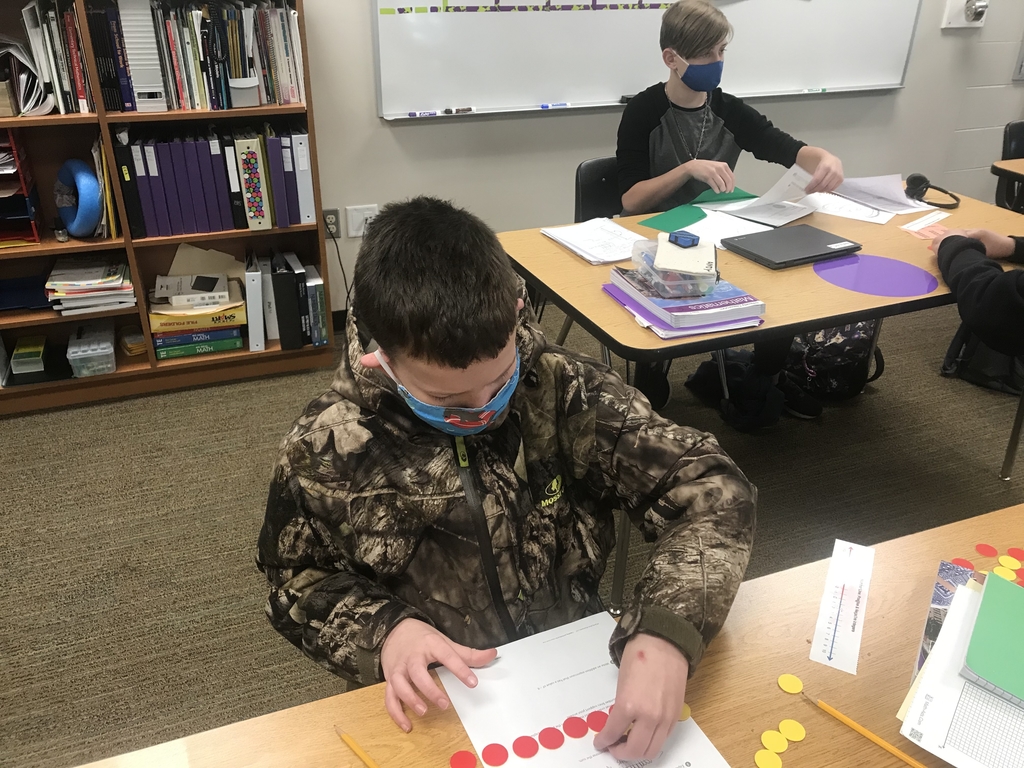 Making Christmas pine cone skiing snowmen in Club Lancer.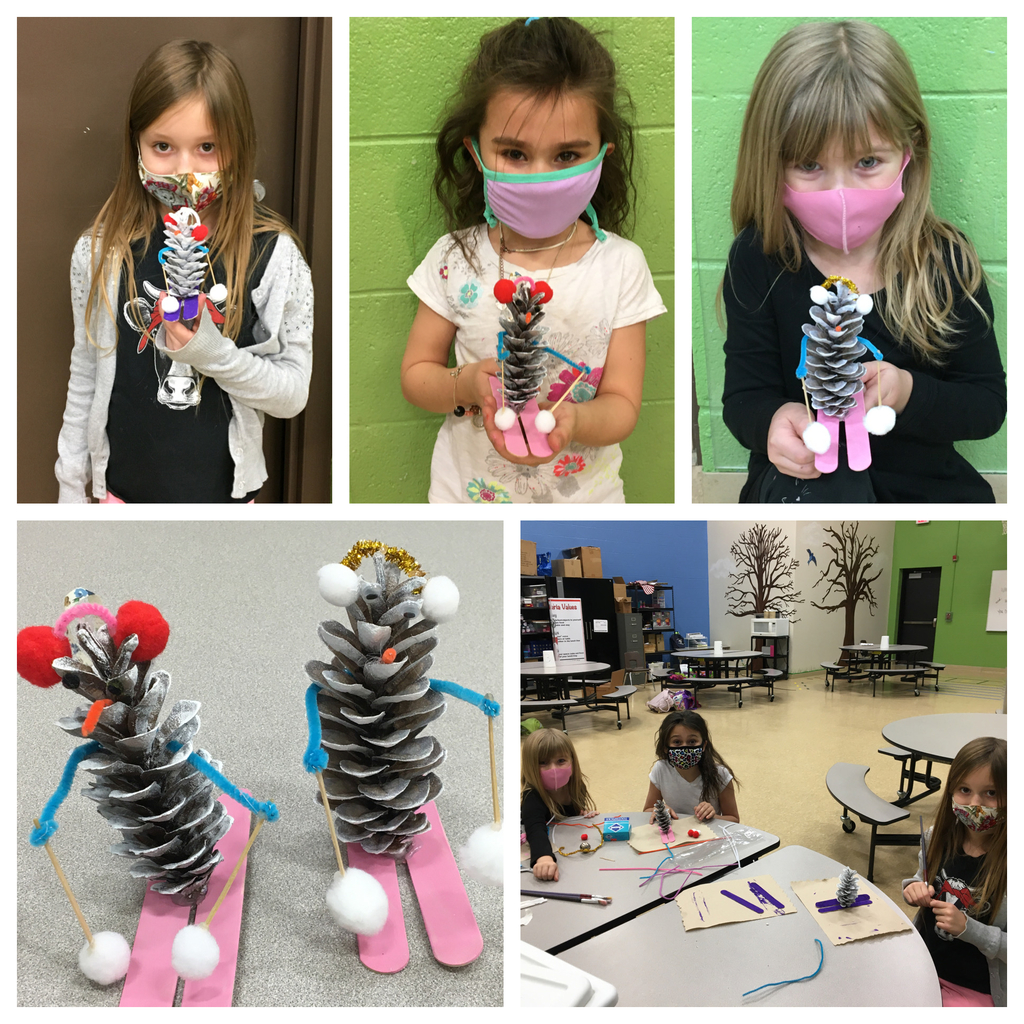 Message in a Bottle - 32 years later Recently while walking on the beach of Lake Michigan just north of Cross Village someone came across a note in a bottle from an elementary student at Ellsworth Elementary School written in 1988.

5th graders have been learning about space. Friday they ran to the planets to better understand the space between the planets and their order from the sun.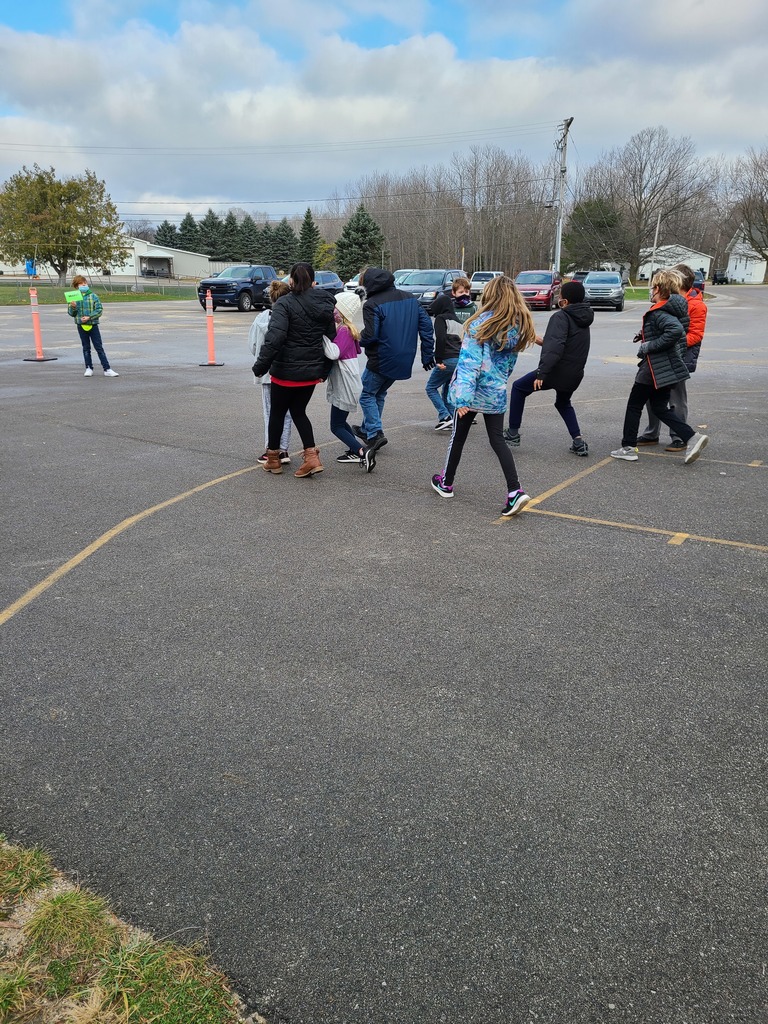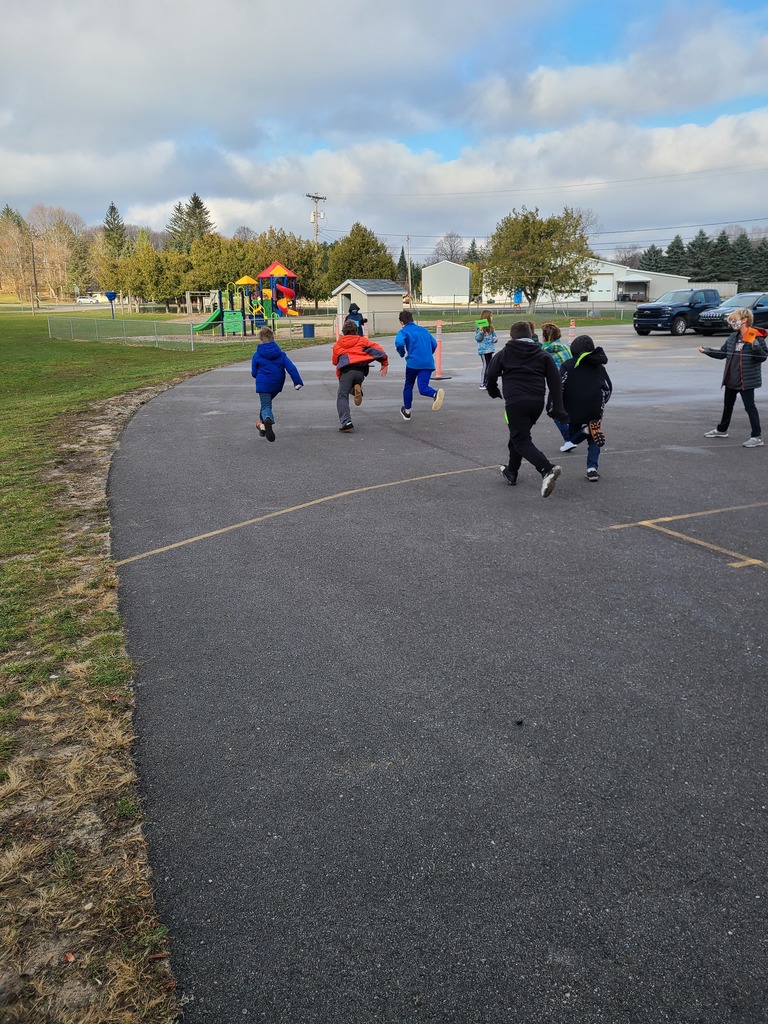 First grade playing in the snow at recess.